Halloween Reading List 2020
It's my favorite time of year once more and this is my Halloween Reading List! Among many other seasonal activities, reading through a curated list of spooky favorites is something I enjoy every October. Below are just a few of the stories I love to visit during the Halloween season.
Halloween reading list
The Graveyard Book by Neil Gaiman
Neil Gaiman writes compelling tales for readers of all ages. He is one of my absolute favorite writers. When I saw this book on the shelf, I had to check it out! Complete with chilling illustrations, this is a unique Halloween reading experience. If you are looking for something spooky and atmospheric that is not so much on the scary side, this one is for you:
"Nobody Owens, known to his friends as Bod, is a perfectly normal boy. Well, he would be perfectly normal if he didn't live in a graveyard, being raised and educated by ghosts, with a solitary guardian who belongs to neither the world of the living nor the world of the dead.
There are dangers and adventures for Bod in the graveyard: the strange and terrible menace of the Sleer; a gravestone entrance to a desert that leads to the city of ghouls; friendship with a witch, and so much more."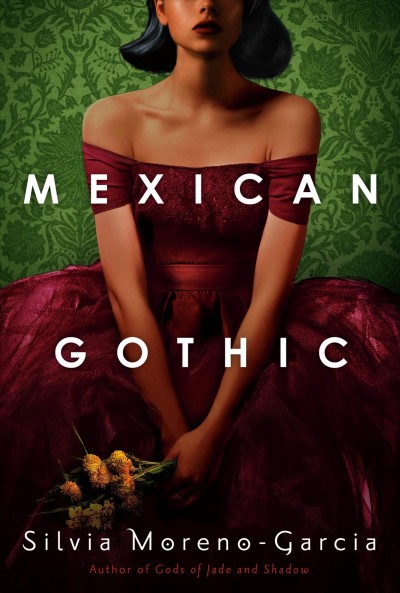 Mexican Gothic by Silvia Moreno-Garcia
It has been a long time since a Gothic novel the likes of Rebecca (Daphne du Maurier) or The Haunting of Hill House (Shirley Jackson) has been published. This story follows heroine Noemi as she travels to a mansion in the mountains of Mexico in response to a worrisome letter from her cousin. This book is beautifully written in the Gothic style with just the right amount of thrills and chills:
"A reimagining of the classic Gothic suspense novel follows the experiences of a courageous socialite in 1950s Mexico who is drawn into the treacherous secrets of an isolated mansion."
Available as:
Frankenstein by Mary Wollstonecraft Shelley
My Halloween season is not complete without some Frankenstein. The movie adaptations are fun, but the original story is a classic that any horror fan would enjoy:
"Obsessed by creating life itself, Victor Frankenstein plunders graveyards for the material to fashion a new being, which he shocks into life by electricity. But his botched creature, rejected by Frankenstein and denied human companionship, sets out to destroy his maker and all that he holds dear."
Available as:
Dracul by Dacre Stoker & J.D. Barker
Dracula by Bram Stoker is one of my favorite novels of all time. This prequel happens to be co-written by Bram Stoker's great-grandnephew! The writing is gorgeous as well as scary. This story will make you ponder the tale of Dracula in ways you never have before:
"A prequel to Dracula, based on original author notes and co-written by a family descendant, reveals the iconic vampire's origin story, the early years of Bram Stoker and the tale of the enigmatic woman who connected them."
Available as:
The Picture of Dorian Gray by Oscar Wilde
For some reason, this book always makes me think of Halloween. Maybe it's the eerie atmosphere or the cursed nature of Dorian's painting. No matter what, this novel will captivate you on every page. Every chapter is bursting with mystery and darkness that will feel right at home on your spooky season reading list:
"An exquisitely beautiful young man in Victorian England retains his youthful and innocent appearance over the years while his portrait reflects both his age and evil soul as he pursues a life of decadence and corruption."
Available as:
Conclusion
The Halloween season is my favorite time of year, no question. Luckily, our collection includes perfect Halloween tales for all ages and interests. Ask your local Clermont County Public Library staff about all of your reading options!
Happy reading, and Happy Halloween!
You might also enjoy
4 Books to Get You Excited for Fall
If you liked Midsommar, try one of these folk horror tales