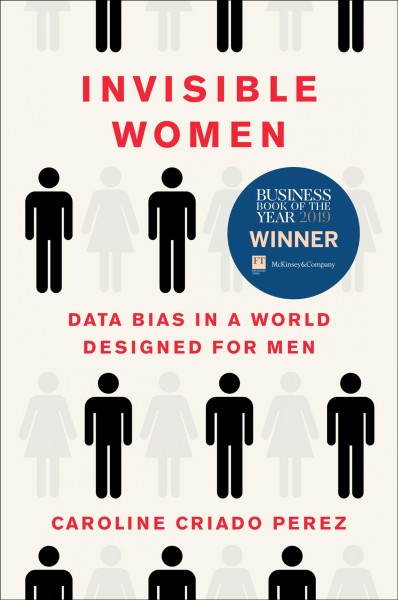 June Online Book Club: Invisible Women
Online Book Club: What is it?
Love the idea of a book club, but you don't have time to attend meetings? No problem!
We won't have meetings, but anyone who reads or listens to that month's title, either with physical copies or digital copies, can participate in our online discussion boards on  Facebook and our blog posts.
If you're busy, but love to read, this could be the perfect Book Club for you! Join us and keep the conversation going!
The June Online Book Club title is Invisible Women: Data Bias in a World Designed for Men by Caroline Criado Perez.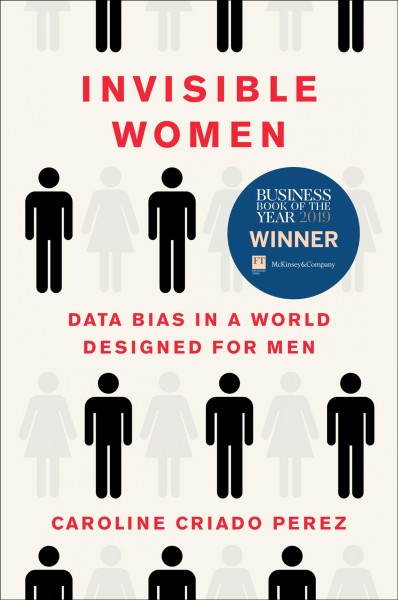 From the publisher….
Data is fundamental to the modern world. From economic development, to healthcare, to education and public policy, we rely on numbers to allocate resources and make crucial decisions. But because so much data fails to take into account gender, because it treats men as the default and women as atypical, bias and discrimination are baked into our systems. And women pay tremendous costs for this bias, in time, money, and often with their lives.
Celebrated feminist advocate Caroline Criado Perez investigates the shocking root cause of gender inequality and research in Invisible Women–diving into women's lives at home, the workplace, the public square, the doctor's office, and more. Built on hundreds of studies in the US, the UK, and around the world, and written with energy, wit, and sparkling intelligence, this is a groundbreaking, unforgettable exposé that will change the way you look at the world.
About Caroline Criado Perez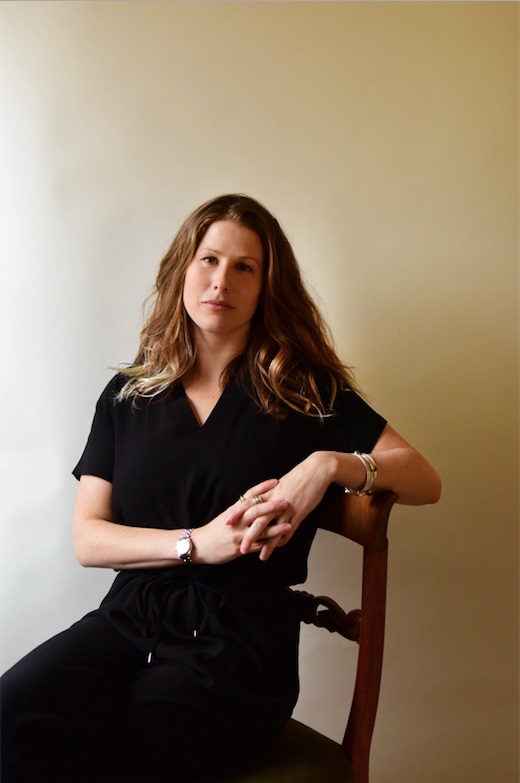 From the author's website….
Caroline Criado Perez is a best-selling and award-winning writer, broadcaster and award-winning feminist campaigner. Her #1 Sunday Times best-selling second book Invisible Women: Data Bias in a World Designed for Men, was published in March 2019 by Chatto & Windus in the UK & Abrams in the US. It has so far spent 20 weeks in the Sunday Times bestseller lists, is being translated into nineteen languages, and is the winner of the 2019 Royal Society Science Book Prize, the 2019 Books Are My Bag Readers Choice Award, and the 2019 Financial Times Business Book of the Year Award. Caroline was the 2013 recipient of the Liberty Human Rights Campaigner of the Year award, and was named OBE in the Queen's Birthday Honours 2015.
Readalikes for Invisible Women
Discussion questions for Invisible Women
Criado Perez centers her book on the concept that "a gender gap in data perpetuates bias and disadvantages women."  She believes that the gender data gap "is not generally malicious, or even deliberate."  Where else have you noticed data gaps?  What other groups in society are being impacted by those data gaps?
Criado Perez writes, "…failing to include the perspective of women is a huge driver of an unintended male bias that attempts (often in good faith) to pass itself off as 'gender neutral'.  This is what [Simone] de Beauvior meant when she said that men confuse their own point of view with the absolute truth."  Regardless of gender, has there ever been a time in your life when you realized that something you believed to be an absolute truth was actually a product of your personal point of view?  If so, what prompted you to adjust your perspective?
Numerous female-specific concerns are addressed throughout Invisible Women.  Many tie back to three key themes cited by the author: the female body, women's unpaid care burden, and male violence against women.  Criado Perez argues that "men forget them [female-specific concerns], because men do not have female bodies."  Do you think it's legitimate to flip that statement?  Are there male-specific concerns that women forget because they do not have male bodies?
Invisible Women is divided into several parts, each focusing on a different aspect of life in which the gender data gap exists: daily life, workplace, design, medicine, public life and disasters.  In each part, Criado Perez provides many examples to support her argument.  Did any section of the book, or particular examples cited, resonate with you more than others?  If so, why?
Remember to tell us what you think! Comment on this post or on Facebook and let us know your thoughts about Invisible Women.