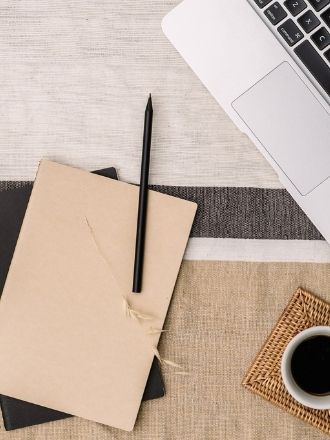 The Write Group for Writers
What is the Write Group?
Join us online to discuss writing, share your stories, and take part in some fun and interactive writing activities during the Write Group. We meet via Zoom on the last Monday of each month (except holidays) at 6 PM.
Visit our Library Events page to sign up for an upcoming meeting.
This is the right place for writers to come together and connect in a positive and supportive atmosphere where all participants can freely share their writing endeavors, generate ideas, hone their craft and network with fellow writers.
If you can't make the meeting, don't worry! You can still participate by reading this blog post that contains informative material on writing, fun writing prompts to spark your creativity, as well as some great books on writing that you can check out at the library.
Writer's block
Whether you are new to the world of writing or you are a well-seasoned writer, there are times where you may come across writer's block. What exactly is writer's block, you might ask? Well, picture a wall blocking your path and on the other side of that wall are all of the potential stories waiting to be written but, you somehow cannot see a way over or around that wall…That is writer's block. You feel stumped and you have no clue how to begin your next story!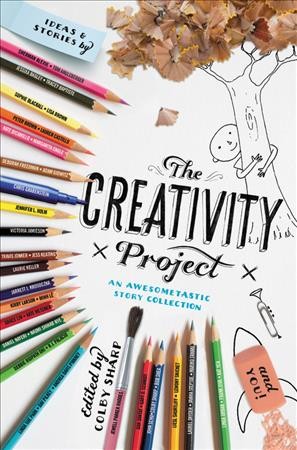 Use the book The Creativity Project
Get inspired by The Creativity Project. Book advocate Colby Sharp presents more than forty beloved, award-winning, diverse and bestselling authors and illustrators in a creative challenge.
They provided story starters for each other; photos, drawings poems, prose, or anything they could dream up. When they received their prompts, they transformed these seeds into any form of creative work they wanted to share.
The book provides fresh inspiration for readers and writers to create works of their own, offering something for every kind of reader and creator!
The Creativity Project is available as:
Writing prompts
So, have you thought about what you're going to write about next? If not, we have an interesting writing prompt for you to help get those creative writing juices flowing!
Choose one of the set of words below and write a story or poem that uses as many words from that list as possible.
Prompts for the Write Group
kitten, exit, pamphlet, thermometer, analyst, storm, photo
scissors, swing, golf, nervous, brick, gust, video
envelope, teenager, rickety, key, squeak, love, lethargic
In conclusion
We hope you found this post informative for your next piece of writing. Join us for our Zoom discussion and share what you have written with the group, we'd love to hear from you!
You might also enjoy