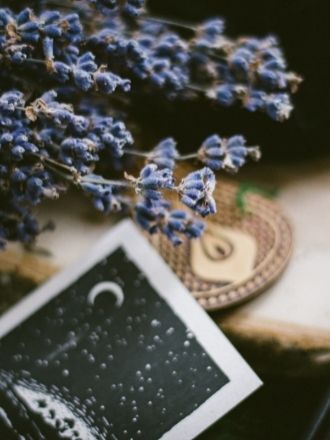 Witchy Reads for Spooktober
Spooky season is the perfect time to cozy up with a witchy book. I have all sorts of suggestions from romcoms to Gothic horror so pick your favorite witchtastic flavor.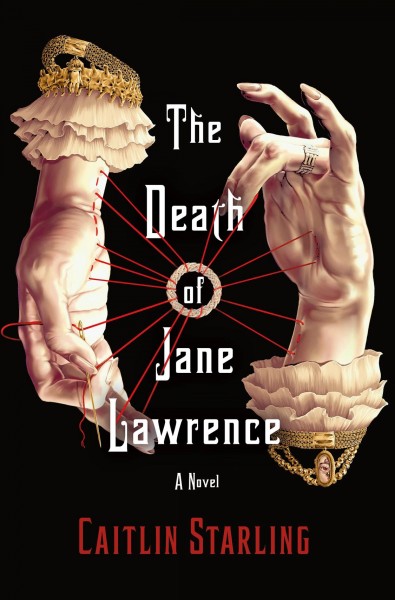 Death of Jane Lawrence by Caitlin Starling
The Death of Jane Lawrence by Caitlin Starling is an absolute love letter to Gothic horror. Creepy, moldering family mansion, tortured hero, secrets, feelings of madness, and some serious body horror – Caitlin Starling gives you all of the things you crave from Gothic novels. And then some.

Set in alternate England, just after the War, Jane, an orphan with a talent for numbers, has decided her best bet is to make a no-nonsense, practical arrangement type of marriage. No feelings involved. She approaches the local doctor with her idea. At first, he refuses but she convinces him with her offer to live in a separate residence and to keep his books. His only stipulation is that she never his family home, Lindridge Hall.

Their plans go awry on their wedding day when a coach accident forces Jane to seek shelter from a storm with Augustine at Lindridge Hall. Jane doesn't recognize the skittish, paranoid, haunted man who lets her in. Where's the calm, confident doctor she married?
Witchy Gothic vibes

Caitlin Starling creates a shadowy, increasingly threatening atmosphere, slowly tightening the tension. Jane and Augustine question their own sanity and each other's as well. Jane with her practicality and love for order falls further and further into a world of magic, belief twined with her beloved mathematics as she searches for answers.

The writing is hauntingly descriptive. Be warned, there's a fair amount of body horror. And this book does for eggs what Mexican Gothic did for mushrooms. The atmosphere is so quiet, yet constantly poised for the next horror to reveal itself.

The contrast of Jane's down-to-earth sensibilities slamming against hauntings and secret rooms and rituals is the perfect contrast to make for uncomfortable reading. I loved the constant push and pull of were things real or was Jane going insane.

This Gothic horror at its beautifully terrifying best. It's got the creeping unease of Shirley Jackson, the family secrets that unsettle like Rebecca, and the lens of modernity viewing classic tropes and putting new sparkle (or maybe that's viscera) on them like Mexican Gothic. Intensely creepy and satisfying.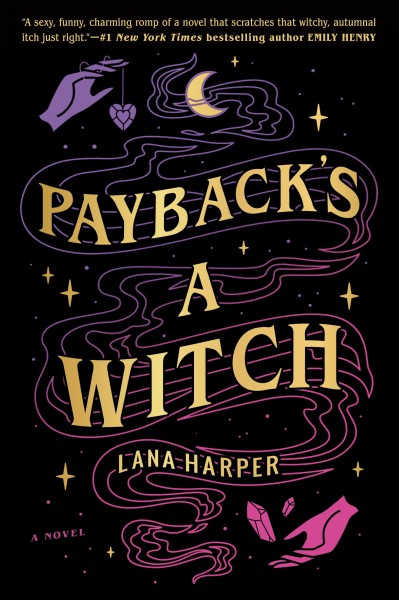 Payback's a Witch by Lana Harper
Payback's a Witch by Lana Harper is a sexy, witchy romp that gives the perfect autumn cider vibe.

Thistle Grove is a perfect small town embodiment of Halloween with a pumpkin patch, haunted hayrides and true witches. The four founding families all have witchy affinities.

Em, a member of one of the four families, fled nine years earlier after Gareth Blackmoore broke her heart and crushed her confidence. Emmy's returned reluctantly to take up her family's role as Arbiter in a magical tournament between the other three families.

And then Emmy discovers that Gareth broke the hearts of her bestie Linden and the mysterious and beautiful Talia – and Talia's proposing to give Gareth the ultimate comeuppance by banding together to defeat him in the tournament. A chance to pay Gareth back plus spend time with the alluring Talia? Emmy can't agree fast enough.
Witchy love

While there are serious romantic vibes and more than a little heat between Emmy and Talia, what I loved about this book is the other types of love it highlights. We watch Em discover that her parents aren't quite the quiet, reserved even weak people she thought they were. And friendship – Emmy and Linden reconnecting, forgiving past hurts, and helping each other through their current problems was touching and relatable.

Not to deny the incredible sexy sparks and steam between Em and Talia. Combustible!

Payback's a Witch is an incredibly satisfying girl power, sapphic love story wrapped up in a witchy, small-town cozy sweater. Perfect reading to with your PSL and apple hand pie.

Perfect for fans of The Boyfriend Project by Farrah Rochon, the Enchanted Bay mysteries by Esme Addison, or the Magical Bakery series by Bailey Cates.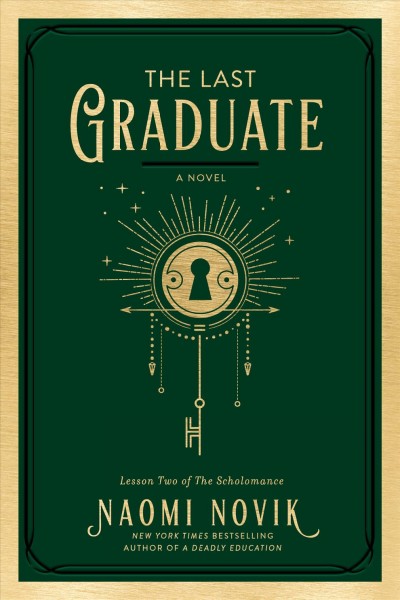 The Last Graduate by Naomi Novik
At the Scholomance, El, Orion, and the other students are faced with their final year–and the looming specter of graduation, a deadly ritual that leaves few students alive in its wake. El is determined that her chosen group will survive, but it is a prospect that is looking harder by the day as the savagery of the school ramps up. Until El realizes that sometimes winning the game means throwing out all the rules . . .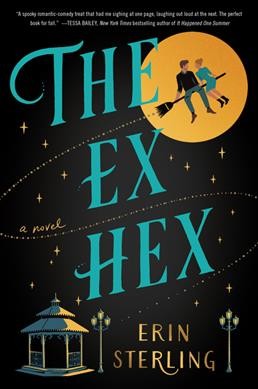 The Ex-Hex by Erin Sterling
Vivi's nursing a broken heart over the gorgeous Rhys Penhallow, a descendant of the town's founders. So she does what any young witch would do. She curses him after breaking her aunt's rule of never mixing witching with vodka.

Nine years later, Vivi's moved on with her life. Or so she thinks. Until Rhys shows up in town for the annual fall festival and to recharge the town's leylines. When one mishap follows another, Vivi realizes that maybe her curse worked a little too well. Now Vivi and Rhys have to figure out how to break the curse as it starts to cause mayhem all over town.

Such a fun second chance, lovers to enemies to lovers romance! All of the sparkling banter you could want. Quirky secondary characters who I hope will get stories of their own in the future. Awkward family relationships. Bonus talking cat. And some serious steam between the leads!

With The Ex-Hex, New York Times bestselling author Rachel Hawkins, writing as Erin Sterling has made the perfect romance to read while sipping your PSL. This book has all of the autumn vibes for a warm, sexy, un-put-downable read.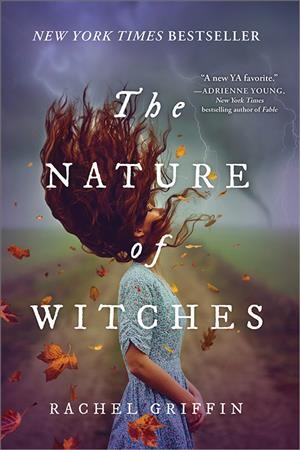 The Nature of Witches by Rachel Griffin
For centuries, witches have maintained the climate, their power from the sun peaking in the season of their birth. But now their control is faltering as the atmosphere becomes more erratic. All hope lies with Clara, an Everwitch whose rare magic is tied to every season.

In Autumn, Clara wants nothing to do with her power. It's wild and volatile, and the price of her magic―losing the ones she loves―is too high, despite the need to control the increasingly dangerous weather.

In Winter, the world is on the precipice of disaster. Fires burn, storms rage, and Clara accepts that she's the only one who can make a difference.

In Spring, she falls for Sang, the witch training her. As her magic grows, so do her feelings, until she's terrified Sang will be the next one she loses.

In Summer, Clara must choose between her power and her happiness, her duty and the people she loves… before she loses Sang, her magic, and thrusts the world into chaos.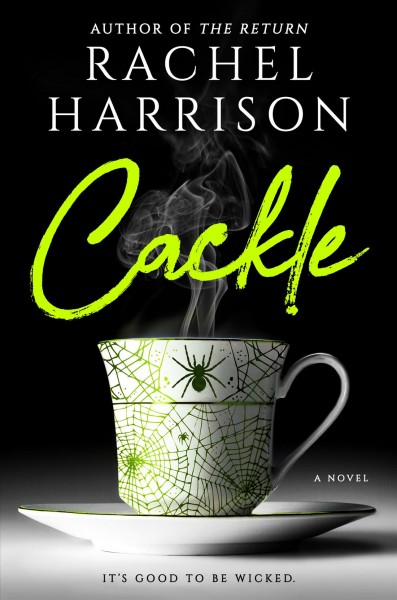 Cackle by Rachel Harrison
All her life, Annie has played it nice and safe. After being unceremoniously dumped by her longtime boyfriend, Annie seeks a fresh start. She accepts a teaching position that moves her from Manhattan to a small village upstate. She's stunned by how perfect and picturesque the town is. The people are all friendly and warm. Her new apartment is dreamy too, minus the oddly persistent spider infestation.

Then Annie meets Sophie. Beautiful, charming, magnetic Sophie, who takes a special interest in Annie, who wants to be her friend. More importantly, she wants Annie to stop apologizing and start living for herself. That's how Sophie lives. Annie can't help but gravitate toward the self-possessed Sophie, wanting to spend more and more time with her, despite the fact that the rest of the townsfolk seem…a little afraid of her. And like, okay. There are some things. Sophie's appearance is uncanny and ageless, her mansion in the middle of the woods feels a little unearthly, and she does seem to wield a certain power…but she couldn't be…could she?
In conclusion
Enjoy your favorite flavor of witchy reads during this year's season of the witch.
You might also enjoy