HOW TO EXPLORE YOUR FAMILY STORY USING ANCESTRY LIBRARY EDITION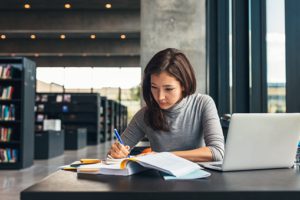 Discover the history of you, using genealogy resources at your library. One of our most popular digital resources is
Ancestry Library Edition
. Visit a library location and get ready to dive into your family history.
Ancestry Library Edition is the largest online family history resource. It documents lineages of individuals from the US, Canada, the UK, Europe, Australia, and more.
This is a valuable resource for:
User-friendly
search tools and comprehensive indexing make it easy to discover personal histories.
Get started
If you're a beginner, use the tools and resources in the Learning Center to:
Start your family tree
Connect with other researchers
Find answers to tough research questions

What you'll find
Using Ancestry Library Edition, you'll discover millions of unique, full-text primary sources and enhanced images including:
• Census records from the U.S., the U.K., Australia, and Germany
• Canadian Census (1851-1911)
• Birth, marriage, and death records for the U.S., Canada, and the U.K.
• Canadian Genealogy Index (1600s-1900s)
• U.S. military records (back to the 1600s)
• Canadian military collections
• Drouin Collection of French-Canadian and Quebec historical records (1621-1967)
• Immigration, emigration, passport, and naturalization records
• Jewish family history records
• U.S. and Canadian passenger lists (1865-1935)
• Directories and members lists from the U.S., Canada, and the U.K.
• Court, land, tax, and probate records
In addition to collections from the U.S., Canada, and the U.K., you'll also find collections from France, Germany, Sweden, Italy, Australia,
and China.
Finding context
Explore how your ancestors lived by looking at collections that add context to your family stories:
• Biographies and histories, including American Genealogical-Biographical Index (AGBI) and WPA Slave Narratives
• Collections that bring together diverse materials on communities of people, such as Jewish Family History
• Photos and maps, ranging from postcards and panoramas to family photos and headstones
Next steps
Have questions about using Ancestry Library Edition? You can schedule one-on-one time with a staff member. Ask at the information desk or fill out the
Book a Librarian form
online.
You can also visit the genealogy collection at our
Batavia Branch Library
. Items in the collection include transcribed Bible records, cemetery records, and marriage and death records. Also, local newspapers are available on microfilm back to the 1830s, as well as will and estate records prior to 1900. Family histories on individuals prominent in Clermont County history make up a large part of the collection, many of which are not available online. And, although the collection focuses on Clermont County, we have sources from other counties in Ohio, and other states, too.
Written with assistance from Hilda Lindner Knepp