7 Fabulous Ways to Repurpose an Old Book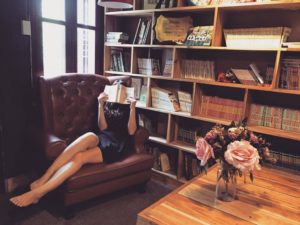 You're a total booklover. You read books. Buy books. Check out books from the library. Do you have piles of old books stashed in the attic, garage or basement? The ones without covers. The ones that got dropped in a puddle or the bathtub. As a booklover, you hate to throw out a book but what do you do with the old or unwanted ones?
Crafts! You can craft using old books. I know. It feels like heresy to fold pages and remove bindings. But isn't it better for a book to get a second life than to end up unwanted in dusty and cobwebby in a corner of your basement?
Try one of these fun crafts to repurpose your old books. Don't have any? Visit one of our Used Book Sales. You'll support fundraising for library events and services. And you'll have books for awesome projects.
Repurpose an Old Book
Altered Book How-Tos
Want something a little less homemade and a bit more artistic? Check out one of our books about
repurposing books
Get inspired with Art Made from Books by Laura Heyenga. This showcases carved, sculpted and altered books as art. Alter This! by Alena Hennessey explains how to transform books into something more decorative. The Repurposed Library by Lisa Occhipinti gives directions for more than 30 projects. You can create crafts like wreaths or vases using old books.   Save Save Save