11 Books for Fans of "Stranger Things"
For fans of Stranger Things, the Duffer Brothers' atmospheric homage to everything nerd from the 1980s, enjoy this list of books featuring geeky, spooky, tight-knit friends group, and coming of age stories.
Books for fans of "Stranger Things"
The Girl with All the Gifts by M.R. Carey. Comic book writer Mike Carey spins a new twist on the post-apocalyptic, zombie story with a healthy dose of government experiments on kids added in for extra creepy. When a little girl strapped to a wheelchair says, "It's okay. I won't bite," maybe you shouldn't believe her. The first book in a series.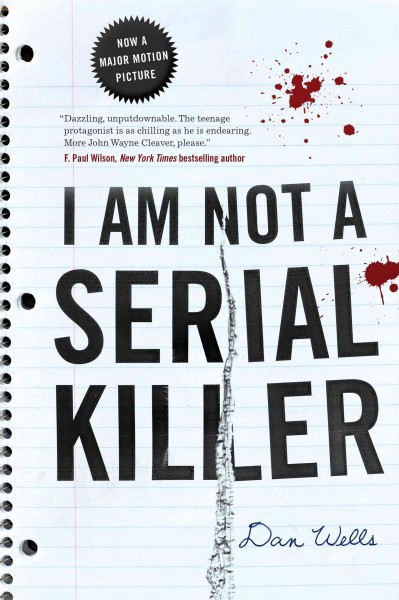 I Am Not a Serial Killer by Dan Wells. John Wayne Cheever keeps his obsession with serial killers in check by a set of rigid rules that he lives by, hoping to prevent himself from committing murder, but when a body turns up behind a laundromat, John must confront a danger outside himself. The first book in a series.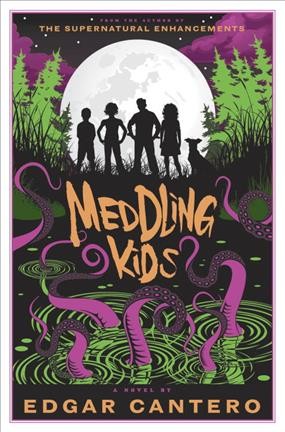 Meddling Kids by Edgar Cantero. With its Scooby Doo gang and HP Lovecraft mashup vibes, this is a perfect read for Stranger Things fans. A group of adults revisits the scene of the last mystery they solved (or did they?) as kids in The Blyton Summer Detective Club.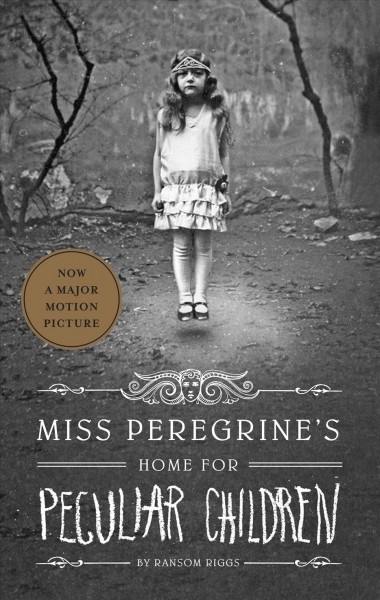 Miss Peregrine's Home for Peculiar Children by Ransom Riggs. Sixteen-year-old Jacob, having traveled to a remote island after a family tragedy, discovers an abandoned orphanage, and, after some investigating, he learns the children who lived there may have been dangerous and quarantined and may also still be alive. Adapted into a movie directed by Tim Burton.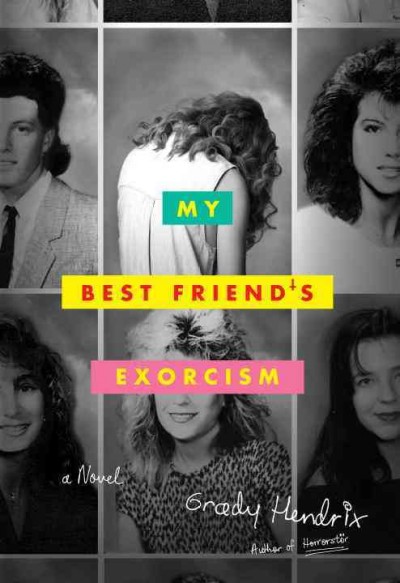 My Best Friend's Exorcism by Grady Hendrix. 1988. Charleston, South Carolina. High school sophomores Abby and Gretchen have been best friends since fourth grade. But after an evening of skinny dipping goes disastrously wrong, Gretchen begins to act–different. She's moody. She's irritable. And bizarre incidents keep happening whenever she's nearby. Abby's investigation leads her to some startling discoveries–and by the time their story reaches its terrifying conclusion, the fate of Abby and Gretchen will be determined by a single question: Is their friendship powerful enough to beat the devil?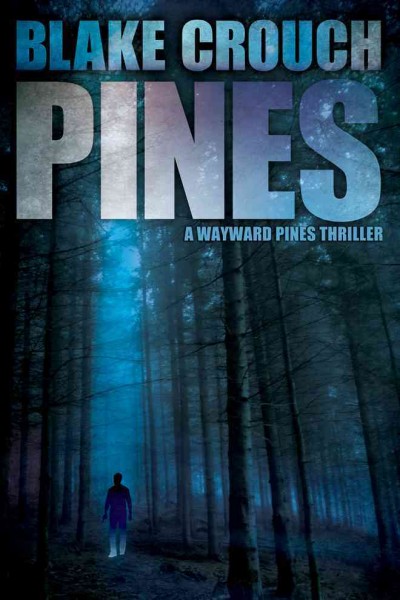 Pines by Blake Crouch. First in the Wayward Pines series. Federal agent Ethan Burke encounters more than he bargains for during an investigation into missing agents when he awakens from a terrible accident and discovers that not only is his identification gone, but the behavior of the townspeople seems off. This has also been adapted into a tv series.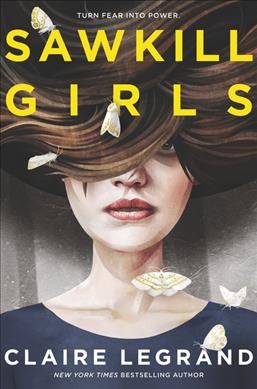 Sawkill Girls by Claire LeGrand. Teen girls are disappearing and the police can't figure out why or stop it. So three girls band together to solve the mystery. This gives you a small town with secrets, a band of friends, and monsters from other dimensions.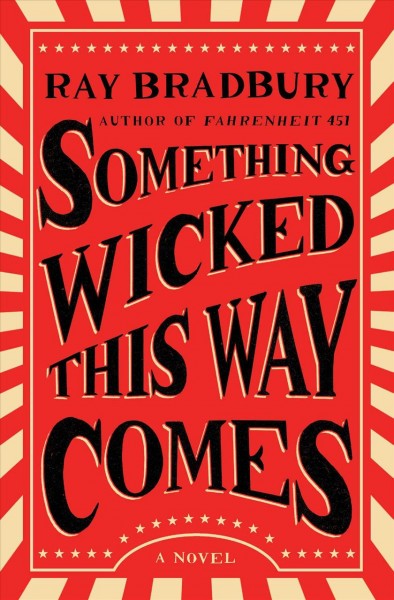 Something Wicked This Way Comes by Ray Bradbury. Two teenage boys are besties who get caught up in the mystery of a sinister carnival when it visits their town. They find themselves in a fight against something evil in this spooky, atmospheric story. Adapted into a movie.
Stranger Things tie-ins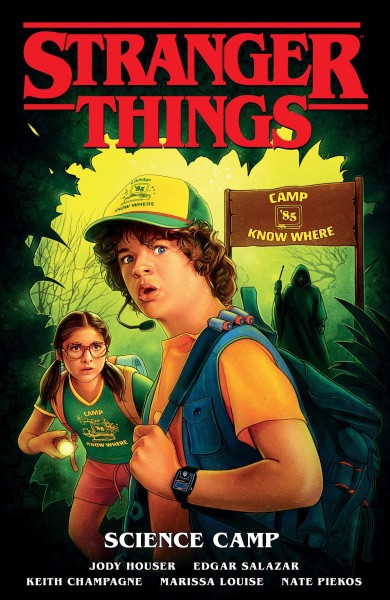 Stranger Things: Science Camp issues 1-4 by Jody Houser. The comics based on the hit Netflix series delve into B-movie horror nostalgia when Dustin goes to summer camp, confronts a sinister figure in an Albert Einstein mask, and joins forces with Suzie to solve mysterious disappearances. Dustin arrives at Camp Know Where to navigate the new social hierarchy without the support of his Hawkins adventuring party.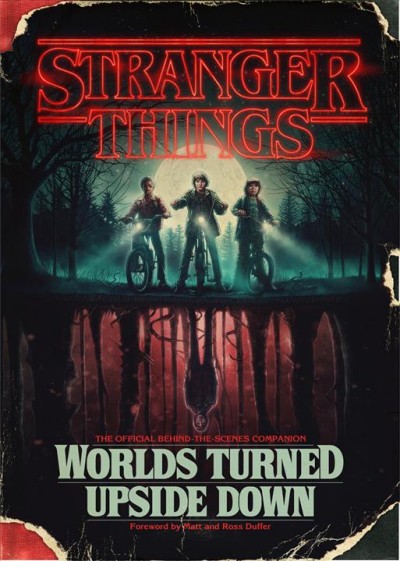 Stranger Things: Worlds Turned Upside Down by Gina McIntyre. The official behind-the-scenes guide.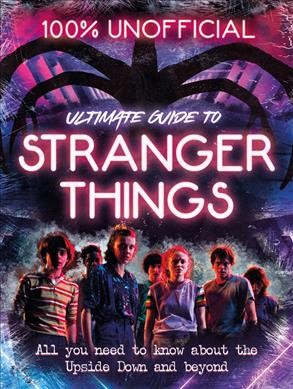 Ultimate Guide to Stranger Things. The unofficial guide to Stranger Things. If you love 80s references, scary monsters, playing dungeons and dragons, riding your bike, hanging with your friends and saving the world, then this show is for you, and this guide is all you need. Packed with fun facts about favorite episodes, character profiles, new series speculation, awesome pics, and super secrets, this is the perfect gift for fans of Mike, Will, Dustin, Lucas, and Eleven.
In closing
If you can't get enough of the Stranger Things world, revisit it with these novels, comic books, and trivia guides.
You might also enjoy