Readalikes for The Four Winds by Kristin Hannah
Estimated reading time: 5 minutes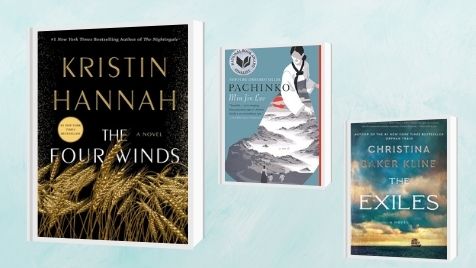 The Four Winds by Kristin Hannah is getting lots of buzz! It's appearing on Must Read lists and featured on celebrity book clubs. Whether you've read and loved The Four Winds or if you're waiting for your copy, we have suggestions! Check out this curated list of readalikes for The Four Winds.
Readalikes for The Four Winds by Kristine Hannah
The Tilted World
My first readalike suggestion is The Tilted World by Tom Franklin and Beth Ann Fennelly. In 1927, the Mississippi River threatens to burst its banks and engulf all in its path. Meanwhile, two federal revenue agents start an investigation. They're looking into the disappearance of two fellow agents on the trail of a local bootlegger.
The Tilted World is available as:
The Exiles
My next suggested readalike for The Four Winds is The Exiles by Christina Baker Kline. Seduced by her employer's son, Evangeline is a naïve young governess in early nineteenth-century London. She's discharged when her pregnancy is discovered. Then she's sent to the notorious Newgate Prison.
She spends months in the fetid, overcrowded jail before learning her fate. She's sentenced to "the land beyond the seas," Van Diemen's Land, a penal colony in Australia. She's uncertain of what awaits her. But Evangeline knows her child will be born on the months-long voyage to this distant land.
The Exiles is available as:
Pachinko
My next readalike suggestion is Pachinko by Min Jin Lee follows one Korean family through the generations. It begins in early 1900s Korea with Sunja, the prized daughter of a poor yet proud family, whose unplanned pregnancy threatens to shame them all.
Deserted by her lover, Sunja is saved when a young tubercular minister offers to marry and bring her to Japan. So begins a sweeping saga of an exceptional family in exile from its homeland and caught in the indifferent arc of history.
Through desperate struggles and hard-won triumphs, its members are bound together by deep roots as they face enduring questions of faith, family, and identity.
Pachinko is available as a:
Nickel Boys
My next suggested readalike for The Four Winds is Colson Whitehead's acclaimed The Nickel Boys. Elwood Curtis takes the words of Dr. Martin Luther King to heart: He is "as good as anyone." Abandoned by his parents, but kept on the straight and narrow by his grandmother, Elwood is about to enroll in the local black college.
But for a black boy in the Jim Crow South of the early 1960s, one innocent mistake is enough to destroy the future. Elwood is sentenced to a juvenile reformatory called the Nickel Academy, whose mission statement says it provides "physical, intellectual and moral training" so the delinquent boys in their charge can become "honorable and honest men." In reality, the Nickel Academy is a grotesque chamber of horrors where the sadistic staff beats and sexually abuses the students, corrupt officials and locals steal food and supplies, and any boy who resists is likely to disappear "out back."
The Nickel Boys is available as a: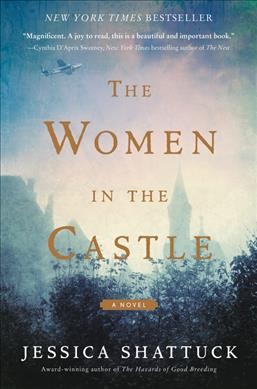 The Women in the Castle
My last readalike suggestion is The Women in the Castle by Jessica Shattuck. Three German women's lives are abruptly changed when their husbands are executed for their part in an attempt to assassinate Hitler. They band together in a crumbling estate to raise their children and keep each other standing.
Narrated by each of the women, we get a clear understanding of their sense of loss, inner strength, and the love they have for each other. Examines the human side of war, where the lines are blurred between hero and victim.
The Women in the Castle is available as:
In conclusion
Did you read it, loved it, and you're looking for more of the same? Or are you on the hold list? Either way, enjoy these suggested readalikes for The Four Winds by Kristin Hannah.
For other readalike suggestions, ask the staff at your local library. They'll be happy to help you!
Or use our online tool NoveList to help find your next great read.
Further reading