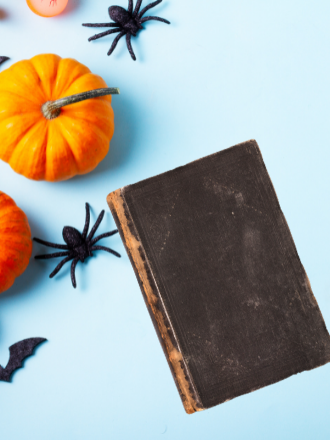 Halloween Reading List 2021
It is time once again for a Halloween reading list! I read Halloween-y stories all year long, but autumn is when I carefully curate my reading list for ultimate eerie vibes and immersive scares. Read on for a few selections of spooky reads I suggest for a memorable Halloween season!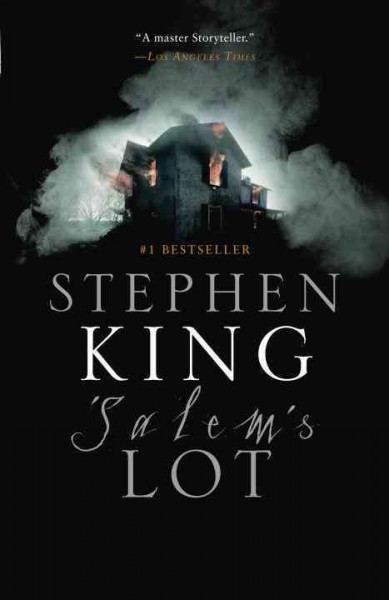 'Salem's Lot by Stephen King
I read this book as a teenager over a decade ago. This Halloween feels like a good time to revisit the foreboding little town of 'Salem's Lot. I am going with an audiobook this time, which is even more exciting! :
"Thousands of miles away from the small township of 'Salem's Lot, two terrified people, a man and a boy, still share the secrets of those clapboard houses and tree-lined streets. They must return to 'Salem's Lot for a final confrontation with the unspeakable evil that lives on in the town."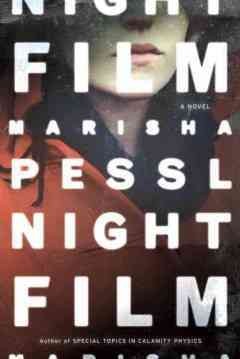 Night Film by Marisha Pessl
I have not read this one yet, but it is at the top of my Halloween reading list this year! I love a good dark mystery, especially on a chilly October night. Based on the synopsis, I think this book will deliver:
"On a damp October night, 24-year-old Ashley Cordova is found dead in an abandoned warehouse in lower Manhattan. Though her death is ruled a suicide, veteran investigative journalist Scott McGrath suspects otherwise. As he probes the strange circumstances surrounding Ashley's life and death, McGrath comes face-to-face with the legacy of her father: the legendary, reclusive cult-horror film director Stanislaus Cordova–a man who hasn't been seen in public for more than thirty years.

For McGrath, another death connected to this seemingly cursed family dynasty seems more than just a coincidence. Though much has been written about Cordova's dark and unsettling films, very little is known about the man himself.

Driven by revenge, curiosity, and a need for the truth, McGrath, with the aid of two strangers, is drawn deeper and deeper into Cordova's eerie, hypnotic world. The last time he got close to exposing the director, McGrath lost his marriage and his career. This time he might lose even more."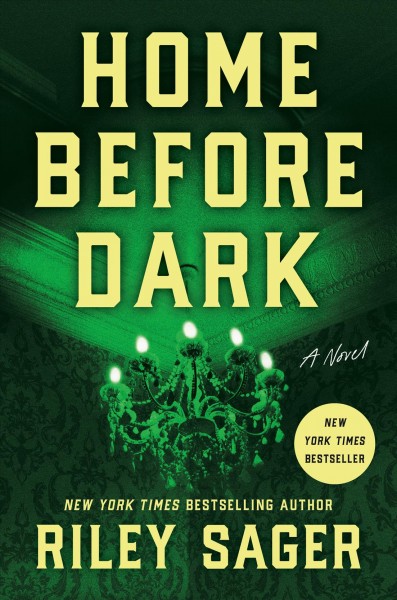 Home Before Dark by Riley Sager
 If you want something mysterious and ghostly for your Halloween reading list, allow me to suggest this one by Survive the Night author, Riley Sager. This is a rich and complex haunted house story. Follow the many twists and turns throughout the multiple perspectives and see if you can figure out the truth of Baneberry Hall. I certainly did not until the very end:
"What was it like? Living in that house.

Maggie Holt is used to such questions. Twenty-five years ago, she and her parents, Ewan and Jess, moved into Baneberry Hall, a rambling Victorian estate in the Vermont woods. They spent three weeks there before fleeing in the dead of night, an ordeal Ewan later recounted in a nonfiction book called House of Horrors. His tale of ghostly happenings and encounters with malevolent spirits became a worldwide phenomenon, rivaling The Amityville Horror in popularity—and skepticism.

Today, Maggie is a restorer of old homes and too young to remember any of the events mentioned in her father's book. But she also doesn't believe a word of it. Ghosts, after all, don't exist. When Maggie inherits Baneberry Hall after her father's death, she returns to renovate the place to prepare it for sale. But her homecoming is anything but warm. People from the past, chronicled in House of Horrors, lurk in the shadows. And locals aren't thrilled that their small town has been made infamous thanks to Maggie's father. Even more unnerving is Baneberry Hall itself—a place filled with relics from another era that hint at a history of dark deeds. As Maggie experiences strange occurrences straight out of her father's book, she starts to believe that what he wrote was more fact than fiction."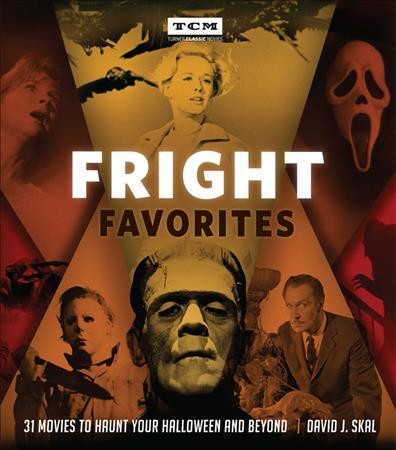 Fright Favorites: 31 Movies to Haunt Your Halloween and Beyond by David J. Skal
I am a horror film history fanatic and a huge horror fan in general, so this nonfiction anthology called out to me instantly. This book is packed with photos, synopses, history, and fun facts about your favorite horror films. I even found a couple I had never seen before in this book, which is really saying something:
"Turner Classic Movies presents a collection of monster greats, modern and classic horror, and family-friendly cinematic treats that capture the spirit of Halloween, complete with reviews, behind-the-scenes stories, and iconic images.

Halloween Favorites spotlights 31 essential Halloween-time films, their associated sequels and remakes, and recommendations to expand your seasonal repertoire based on your favorites."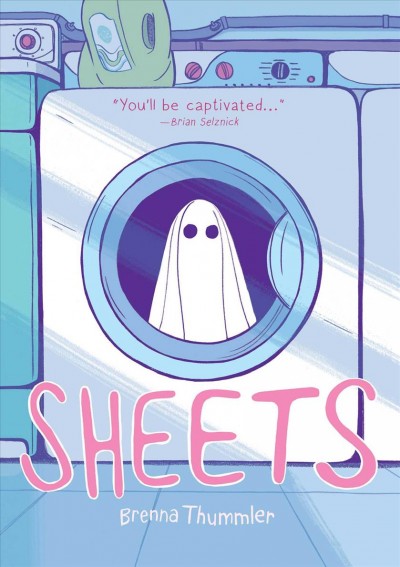 Sheets by Brenna Thummler
 If you are looking for something a little lighter that is packed with fun Halloween vibes, I highly recommend this graphic novel by Brenna Thummler! This heartfelt story is full of colorful artwork, friendship, and lots of lively sheets:
"Marjorie Glatt feels like a ghost. A practical thirteen-year-old in charge of the family laundry business, her daily routine features unforgiving customers, unbearable P.E. classes, and the fastidious Mr. Saubertuck who is committed to destroying everything she's worked for.

Wendell is a ghost. A boy who lost his life much too young, his daily routine features ineffective death therapy, a sheet-dependent identity, and a dangerous need to seek purpose in the forbidden human world.

When their worlds collide, Marjorie is confronted by unexplainable disasters as Wendell transforms Glatt's Laundry into his midnight playground, appearing as a mere sheet during the day. While Wendell attempts to create a new afterlife for himself, he unknowingly sabotages the life that Marjorie is struggling to maintain."
Available as: book, eBook
In conclusion
Happy reading, and Happy Halloween!
You might also enjoy