Online Book Club: The 7 1/2 Deaths of Evelyn Hardcastle
Online Book Club – what is it?
Join us for a book club that's an entirely online experience. All titles will be available as on-demand eBooks from Hoopla. They may also be available in other downloadable and physical formats.
We'll use Zoom to meet virtually on the third Tuesday of each month at 7 PM to discuss our chosen book.
Our meeting is on August 16th, at 7 PM.
Can't make the meeting?
If you can't make the meeting, that's OK! Participate by reading the book, learning more about it from this post, and sharing your thoughts in the comments.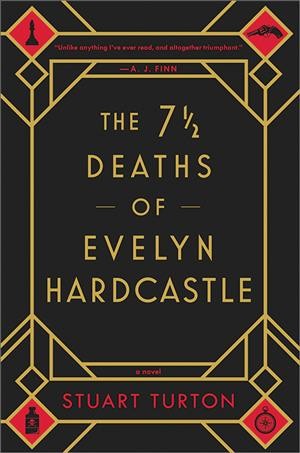 About The 7 1/2 Deaths of Evelyn Hardcastle
Tonight, Evelyn Hardcastle will be killed… again.
It is meant to be a celebration, but it ends in tragedy. As fireworks explode overhead, Evelyn Hardcastle, the young and beautiful daughter of the house, is killed.
But Evelyn will not die just once. Until Aiden- one of the guests summoned to Blackheath for the party- can solve her murder, the day will repeat itself, over and over again. Every time ending with the fateful pistol shot.
The only way to break this cycle is to identify the killer. But each time the day begins again, Aiden wakes in the body of a different guest. And someone is determined to prevent him ever escaping Blackheath.
From Bloomsbury Publishers
Check out the book
About Stuart Turton
Stuart Turton is a freelance travel journalist who has previously worked in Shanghai and Dubai. The 7 ½ Deaths of Evelyn Hardcastle is his debut novel. He is the winner of the Brighton and Hove Short Story Prize and was longlisted for the BBC Radio 4 Opening Lines competition. He lives in West London with his wife.
From Sourcebooks Landmark
Readalikes for The 7 1/2 Deaths of Evelyn Hardcastle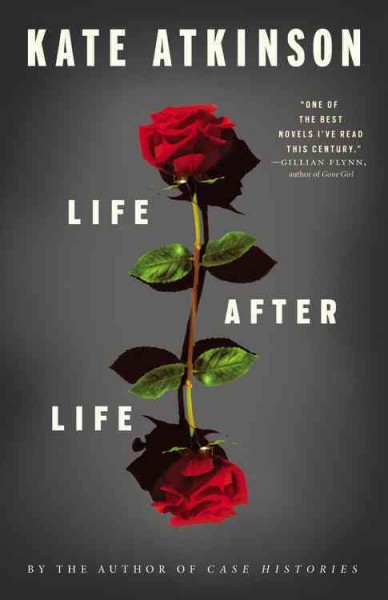 Life After Life by Kate Atkinson
On a cold and snowy night in 1910, Ursula Todd is born to an English banker and his wife. She dies before she can draw her first breath. On that same cold and snowy night, Ursula Todd is born, lets out a lusty wail, and embarks upon a life that will be, to say the least, unusual. For as she grows, she also dies, repeatedly, in a variety of ways, while the young century marches towards its second cataclysmic world war.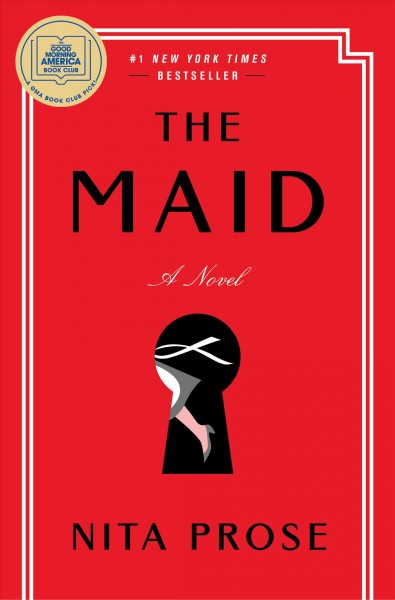 The Maid by Nita Prose
When she discovers the dead body of the infamous and wealthy Charles Black in his suite, hotel maid Molly Gray finds her orderly life upended as she becomes the prime suspect in the case and is caught in a web of deception that she has no idea how to unravel.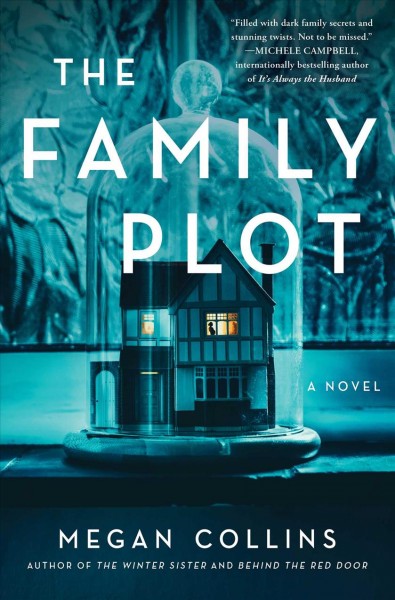 The Family Plot by Megan Collins
When her twin brother's body is found in the family plot, 26-year-old Delilah returns home to her true crime-obsessed family where she, grappling with her own grief and horror, realizes that her eccentric family and their mansion itself may hold the key to the truth.
In conclusion
Enjoy chatting about books with other readers from the comfort of home when you join the Online Book Club. Join our Zoom chat on Tuesday, August 16th, at 7 PM. Or share your thoughts below in the comments about The 7 ½ Deaths of Evelyn Hardcastle.
You may also enjoy